A lot of people are thinking about selling products online, either products they've made or products for resale. Great idea! In this post, I will try to be as concise as possible about where to start your idea.
I've seen many people have this idea and failed because they didn't do enough research on what running an online store involves. I hope that after you're done reading this, you'll be prepared enough to open your own store.
Planning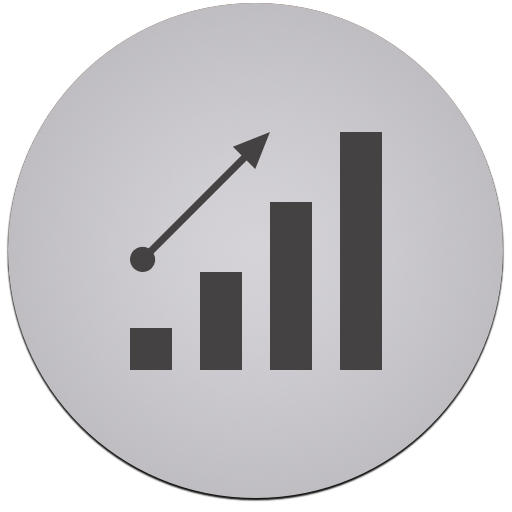 It's a good idea to talk to a business advisor about what you have in mind. My business advisor is great at pointing out the pitfalls of an idea before I even started it and helps me to either avoid or deal with these caveats. He also helped me to set up a financial and marketing plan, so I can focus on targets.
What are you selling?
Is it a product viable to sell online? In theory, you can sell anything online, but you have to keep in mind that some products have their limitations. For example; Very fragile products need extra packaging. Will the price of shipping exceed the value of the product? If yes, most people rather buy it in a store.
How will you be selling products online?
This will determine the kind of store that you'll be running. If you have 1-5 products, there's probably no need to invest in an expensive e-commerce platform. It's likely you can just use the custom Paypal buttons on a simple website.
If you have a whole catalogue of product, it's worth investing in a system that tracks everything from product descriptions to inventory tracking and payment processing. We recommend Shopify, because it's a user-friendly way of getting started in eCommerce. They have a free trial, so you can test the waters before committing.
Another option is to sell your items through eBay, Amazon or Etsy. In that case, you wouldn't have to build your own site, but chances are that your products will be buried under other, similar products.
How much time do you have?
You'll have to make the decision on how much time you're willing to invest in selling products online and make sure that amount of time is enough to make the business viable.
Running an online store is definitely not a "set it and forget it" thing. You should treat it like you're opening a physical store in a strip mall or on Main Street.
Shipping
One of the most common questions is "How much do I charge for shipping?". I guess that all depends on your product and which delivery company you're going to use. Here are a few methods:
Weight/dimension based: This is the most cost effective, but also the most complicated way of shipping. You'll need to weigh and measure every product you sell, including the packaging material, then find out what this would cost at your carrier.
Flat fee shipping: This is something you can only determine after you've shipped a few items and found an average shipping cost. This is a great method for when you sell a lot of items with the same size/weight.
Value based: "Free shipping on order over $xx" is a great way to upsell items. Assuming you have enough margin on your products to justify this, of course.
Flat fee per payment method: Unconventional and usually hard to implement, but it's being used in some cases. If you're accepting credit cards and PayPal, you're going to run into processing fees. To compensate for this, you can charge extra handling fees for orders that are paid through this method. If an online bank transfer is free, you could make that handling method cheaper, giving people the incentive to go with the cheaper method.
Drop shipment: Have the items sent straight from the warehouse to the customer. You can usually negotiate a flat rate shipping fee for this method.
NOTE: When dealing with international shipping, make sure your buyers are aware of potential import taxes. UPS is notorious here in Canada when it comes to packages from the US. They charge up to a whopping 20%, based on the value of the product.
Returns
How will you handle returns? It doesn't matter what you sell, you will always run into "buyers remorse", where people want to return a product after they receive it. Do people pay for return shipping? How long do they have to try the item before returning it? Do you charge a restocking fee? Will you only accept exchanges?
Warranty: When a customer's product breaks, what are they to do? Can they send the item back to you, and you'll deal with the warranty, or do you send them straight to the manufacturer?
Customer service
This can be a deal breaker. If you don't offer great customer service, you might as well not go into business. Customer service is the #1 deciding factor if people will continue to buy from you or not. You don't have to be available 24/7, but at least be clear on your opening hours, how people can reach you and be available during those times and with the means you give them. If you're not available during those times, at least call/mail back within a reasonable timeframe.
It's also a good idea to show reviews from REAL customers on your site. TrustSpot is one of the methods we use to gather reviews on our site.
Social media
At the time of writing this article, social media are crucial in succeeding in your online business. It's a great way of building a tribe around your product/brand. If you're selling something special, or you're selling average items in an extraordinary way, people will talk about you. Make sure you have social media available for your customer service as well. It makes a difference.
A great way to keep track of all your social media is HootSuite, a Vancouver-based company that really understands how social media works.
Inventory
How much inventory are you willing to stock? If you're watching Dragons' Den or Shark Tank, a lot of businesses that need a boost will fail to close a deal if they have inventory. Why? It's "dead money". You've invested in your inventory, and by the time you've moved all the products, the value may have dropped below your purchase price. Be aware of the value of your product. If it can drop at a moment's notice, make sure you don't have any inventory you may have to sell at a loss.
Advertising
Depending on what you're selling, advertising can get expensive. Saturated markets are hard to advertise. If you're selling clothes, you'll be competing with a lot of other companies. It's going to take time, effort, creativity and money to stand out from the rest, whether you're advertising online or in the more traditional way (newspaper ads, bus benches, billboards etc.).
"Build it and they will come" doesn't fly.
Conclusion
These are only the tip of the iceberg, but if you're considering selling products online, I think the items mentioned above are really worth having a look at before you go into business. If you can answer all of the above with a solid answer, you're halfway on your way to a successful business.
We'd love to help you succeed. Please read this page about why you should hire us as your eCommerce consultants.